Main content starts here, tab to start navigating
We make ordering catering for your event simple. Follow the 5 easy steps below to get started on the perfect catering proposal for any size event.
Award Winning BBQ!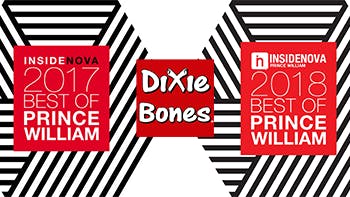 Step 1: Choose Your Barbeque
Pork
Cut Chicken
Pulled Chicken
Beef
Ribs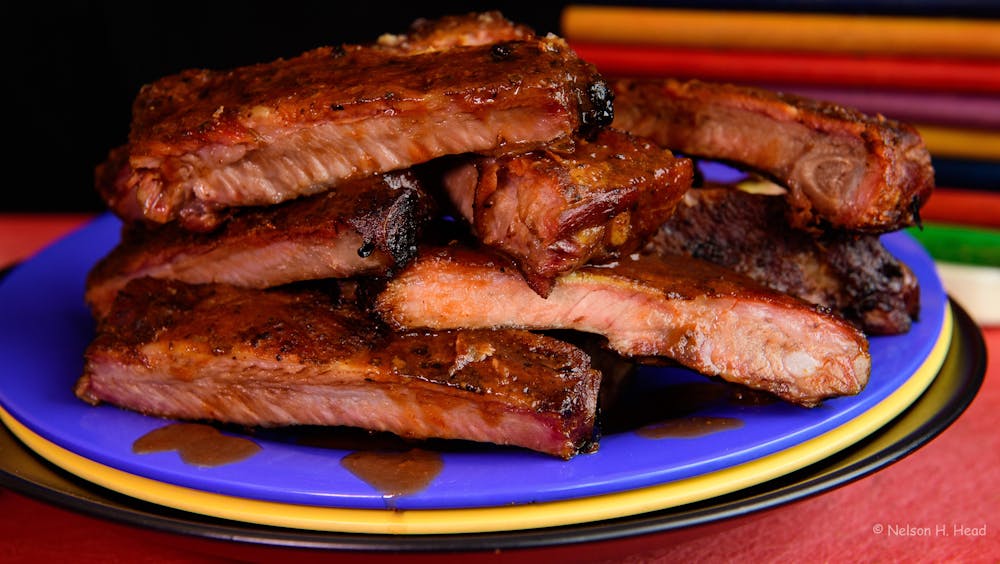 Step 2: Choose Your Sides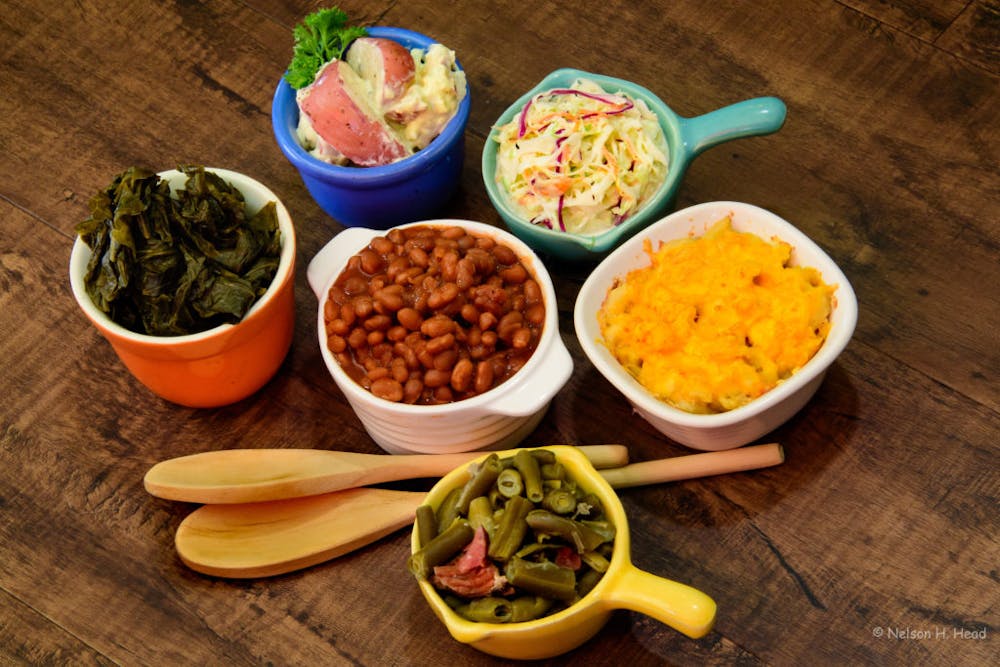 Baked Beans, Cabbage, Coleslaw, Collard Greens, Green Beans, Macaroni & Cheese, Muddy Spuds, Pinto Beans With Rice, Potato Salad, Cornbread, Rolls
Step 3: Choose Your Desserts
Apple, Cherry or Peach Cobbler ◈ Bread Pudding ◈ Chocolate Chip Cookies ◈ Brownies ◈ Pies
Step 4: Choose Your Drinks
Sweet Tea ◈ Unsweet Tea ◈ Pink Lemonade ◈ Cans of Soda
Step 5: Choose Your Catering Service Option
Party Pak – Per Person Pricing – 10 To 100 Guests – Pickup or Delivery with the option to set up chafing dishes & stay for 2 hours.
Self Serve Buffet – Per Person Pricing – 100 Guests To 5,000 – We chop the barbeque on-site & set up buffet lines.
Bulk Order – Order Pounds, Pieces, & Quarts, Pints, or Servings of the food – Pickup or Delivery.
Sample Menu
Any combination of BBQ & sides are available. A Menu can be customized just for your event!
Prices may vary slightly depending upon the sides selected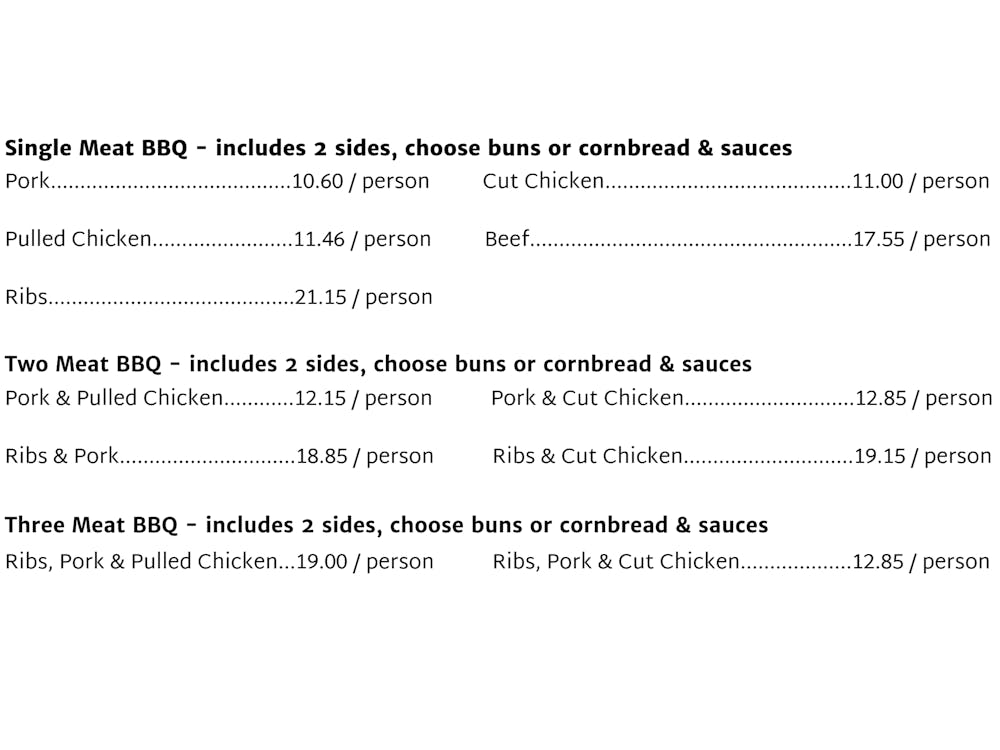 Want to see what food you'll be eating? Watch how we prepare our meats & sides in our Food Video Series!
We're ready to help! Dixie Bones catering isn't complicated & we know it's very important to get all your details right.
Dixie Bones catering staff is available Mon-Sat 9:00AM – 5:00PM, to answer any questions. We will be happy to help plan your event, figure out how much food is needed & calculate the best price for your needs. We work with you to customize the proposal to fit your individual needs.
Contact us today & let us help make your event a success!
3 Ways To Reach Us:
Fill out our "Get a Quote" form